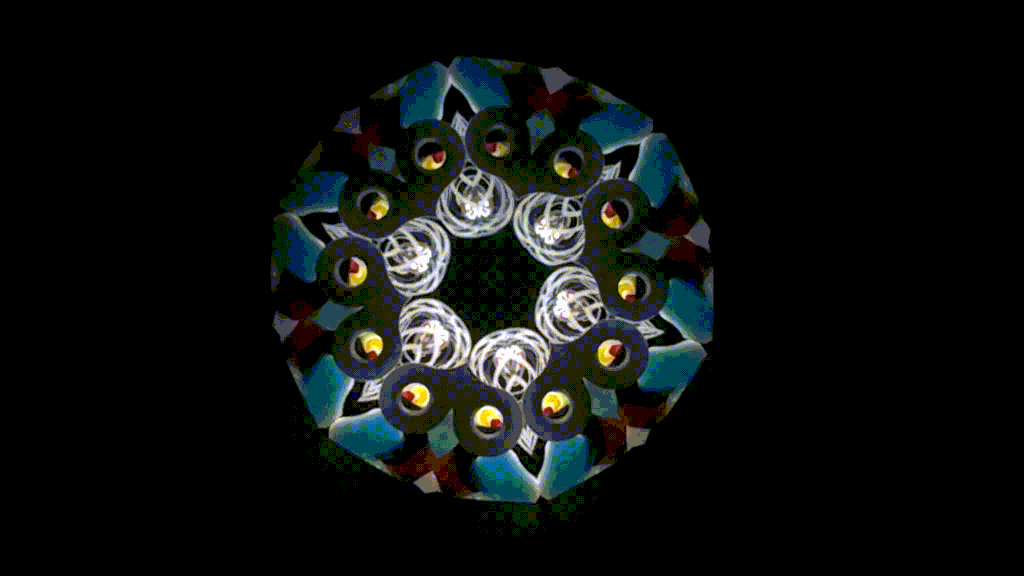 Doff Kaleidoscopes is also a proud partner of several wonderful retailers. Contact a retailer for availability or drop by and choose from their offer.
Interior images: duo-mirror system, central mandala.
Length 22 cm / 8,5 inch
Width barel 4.5 cm / 1.77 inch
With object chamber 6 cm / 2.36 inch
Weight 0.55 kilo /1.10 pound
Materials used: highly polished brass, sapelli mahogany wood, first class front surface mirror, glass.
Objects for object chamber: handmade beads, sea shaped objects, coloured glass and pottery, pebbles, others.
Handheld kaleidoscope made on special request. Unique piece.